Live Streamed
May 15, 2021 -
8:00 AM – 8:00 PM EDT
About the Conference

Elevate, Expand and Modernize Your Practice
PRESENT Ignite Conference is a state-of-the-art interactive virtual medical conference. This comprehensive one-day conference is designed for podiatric practices looking to incorporate advanced and modernized approaches to medicine that bring new and incremental non-insurance based cash revenue into their practices.
Learn through didactic lectures, product demonstrations and video procedures to help you make highly informed decisions that will improve your business models, maximize patient ROI, while incorporating cutting-edge technologies to improve patient care and outcomes. Dr Jodi Schoenhaus Gold is the conference chairwoman. This important conference will be taught by our nation's top key opinion leaders from leading teaching institutions from around the country. The education focuses on evidence-based medicine and best practices for utilizing next-generation techniques to improve your income. Attendees will learn about new concepts, quick recovery minimally invasive surgical procedures, laser applications, and office-based venous and regenerative procedures.
Conference Chairwoman
Jodi Schoenhaus Gold, DPM
"I've been bringing revenue generating tech backed by good science into my practice for 2 decades, and it's always been a good investment for me while enhancing the services that I deliver to my patients. Join me for this program and I'll teach you what works."
Jodi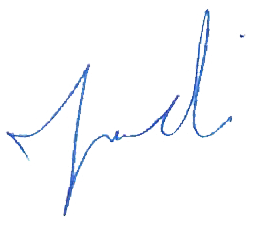 PRESENT

IGNITE


Covers these topics and more...


Practice Management

If you are feeling the COVID slump, if you are just starting your practice or you want to rejuvenate your practice, this conference is for you. If you want to maximize your per patient return on investment, the standard insurance-based model will not suffice. By attending IGNITE, you will learn more to earn more. Start implementing concierge services into your practice. If you think you practice in an area where people don't want to pay their copay, how will they pay for these out-of-box principles? We will teach you! It's all about the appropriate education to the patient.
Regenerative Medicine
If you haven't started to implement regenerative medicine into your practice, you are behind. From PRP to Amnion to Adipose Stem Cell injection therapy, there are many effective ways to treat soft tissue injuries under the umbrella of regenerative medicine. Cortisone is antiquated as advanced regenerative medicine uses our own tissue to help heal injured areas. Performed in the office, learn the biomedicine and see how you can maximize your patient outcomes with these advanced techniques.
Minimally Invasive Surgery Techniques
Minimally invasive surgery is the buzz phrase around the profession. Everything and everyone is talking about how MIS has helped patients recover and return to activity quicker and how the long term outcomes of the procedures have been shown to be extremely beneficial. When, why and how are they beneficial and where can you fit it into your plan? Attend Ignite and find out!
VEINS, VEINS, VEINS
From spider veins to varicose veins and venous ulcerations, podiatrists are the first line of healthcare workers to see and diagnose these conditions. If you've ever wanted to treat veins, you will learn at this conference how to implement these treatments in your practice. Unsightly veins can easily be treated with injection sclerotherapy and laser therapy. Bulging varicose veins and venous insufficiency are conditions patients are seeking treatment for. Learn how to identify venous insufficiency and discover how to treat the condition yourself or refer it out. Finally, address the difficult to heal venous ulcerations by addressing the underlying etiology. From marketing to supplies, patient conversions and education on the venous system, we will guide you.
CME Information
Approved for 8 CME/CECH Credit Hours for DPMs
View Complete CME Information HERE
Registration Fees
Early Bird Pricing through Midnight EDT May 1, 2021 - All DPMs $199
May 2 - Midnight EDT May 8, 2021 - All DPMs $249
May 9 - Midnight EDT May 15, 2021 - All DPMs $299
CLICK HERE to see the Fee Schedule